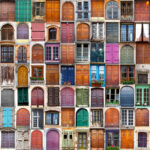 Explore our new redesigned window cleaning website!
Welcome to the new website for Reachnshine Window Cleaning. We'll use this page to update you of any worthwhile information. This could be related to our availability, adjustments due to the weather etc. Check out the gallery too with pictures of our typical work.
We'll be looking for ways to improve the use of the site both for ourselves and you the customer.